Location Specific Public Holidays
Public holidays are inherently regional and that is catered for in the way LeaveWizard handles them. Each Public Holiday calendar allows you to specify both the country and location for which it applies.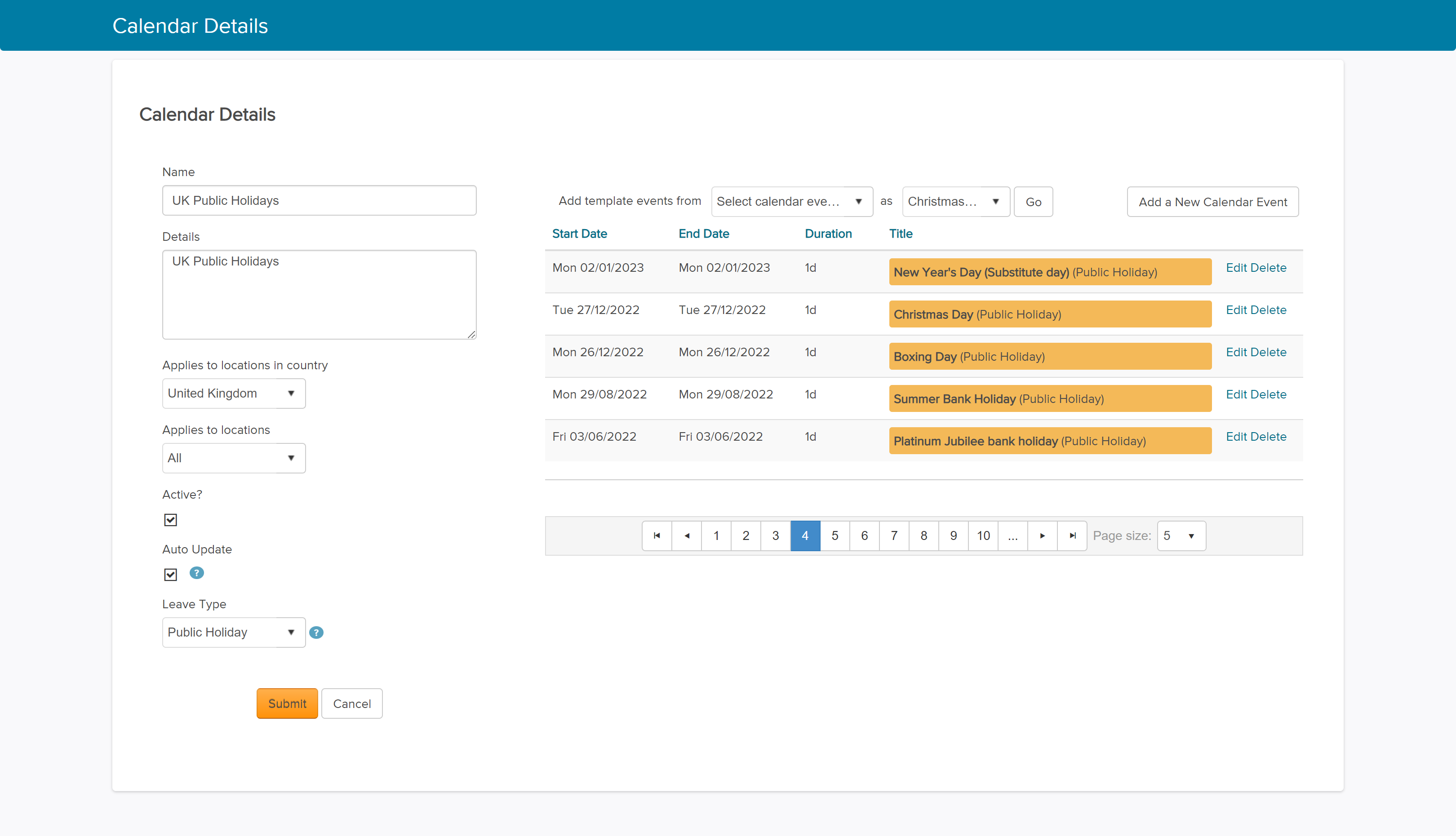 In that way the specified Public Holiday events will only be applicable to users in that country and location. So, for a company that operates in different territories you can have separate calendars with different Public Holidays for each one. The same applies if the calendar is for company events such as a Christmas closure which could be applicable to only certain locations.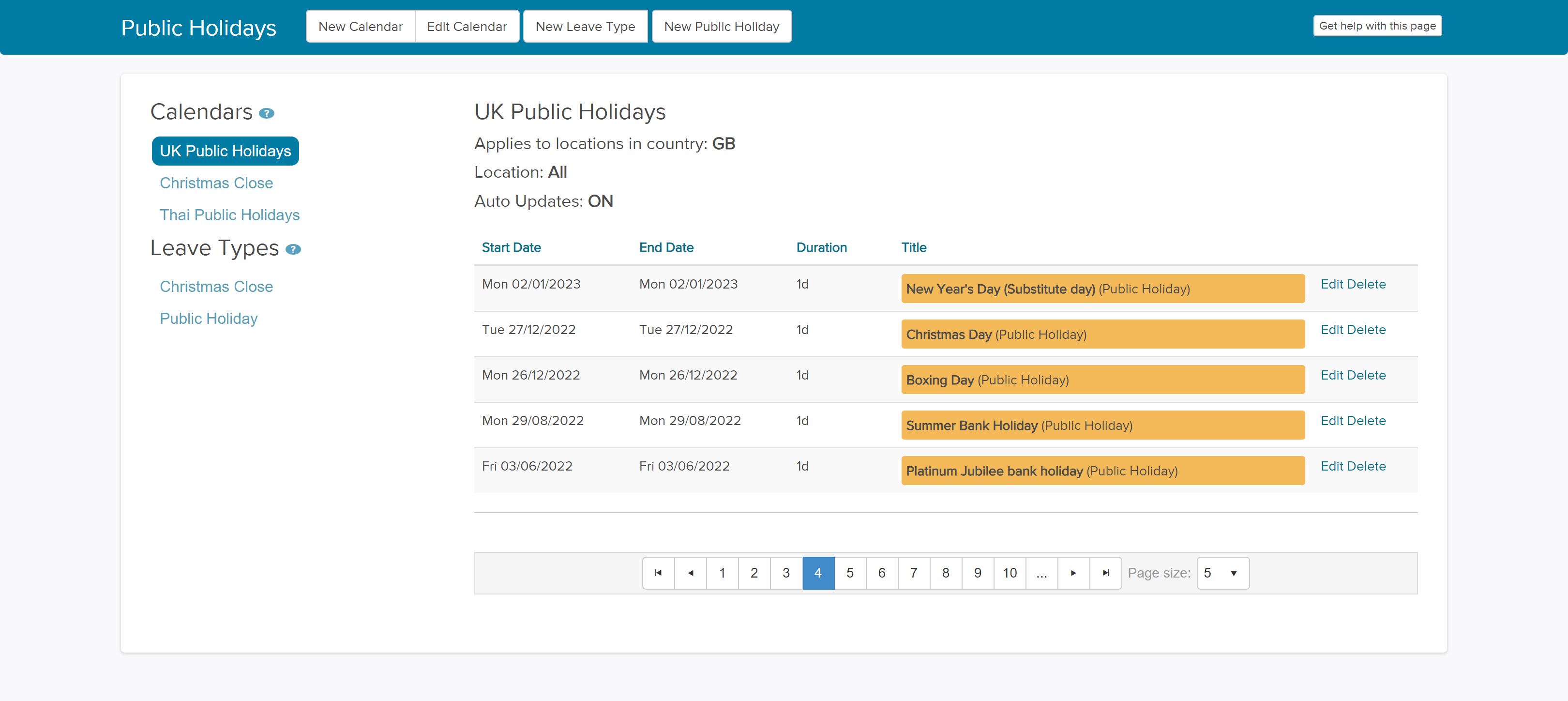 When a user views the leave calendar on the Dashboard or any of the leave calendars on LeaveWizard, they will normally only see Public Holidays that are applicable to their location.
In the example below the user is located in the UK. For August 2022, only one Public Holiday, the 'Summer Bank Holiday' on Monday 29th 2022 is shown.
Sometimes it is useful for a user to see company public holidays for all regions, not just their own. They can accomplish this by ticking the 'Show Public Holidays for all locations' box on their 'Leave Calendar' page sub menu.
For the user in the previous example, if they tick 'Show Public Holidays for all locations' then as the company also has a Public Holiday calendar with Thai Public Holidays, it will then show the Thai Public Holiday 'Her Majesty the Queen's Birthday' on Friday 12th August 2022. The setting only affects the 'Leave Calendar' and 'Dashboard' calendars.